Montreal Summit on Innovation (MSI)
Regardless of the field, social innovation is, more than ever, a key component of business. However, how does one maintain a leadership position while continuing to have a positive global impact? In order to be relevant, sustainable and unique, every single project must take its social and environmental ecosystem into account.
With that perspective, the Quartier de l'Innovation (QI), Université du Québec à Montréal (UQAM) and C2 Montréal have teamed up to bring the seventh edition of the Montréal Summit on Innovation (MSI) to life within the C2 Montréal conference, May 23. Under this year's theme, Entrepreneurship + Social Impact, MSI have brought together entrepreneurs, university researchers and other key actors in the field of social innovation in order to give them an opportunity to meet Montréal's major innovation players and learn through interactive experiences.
Here is a quick photo reportage on the highlights of the Montreal Summit on Innovation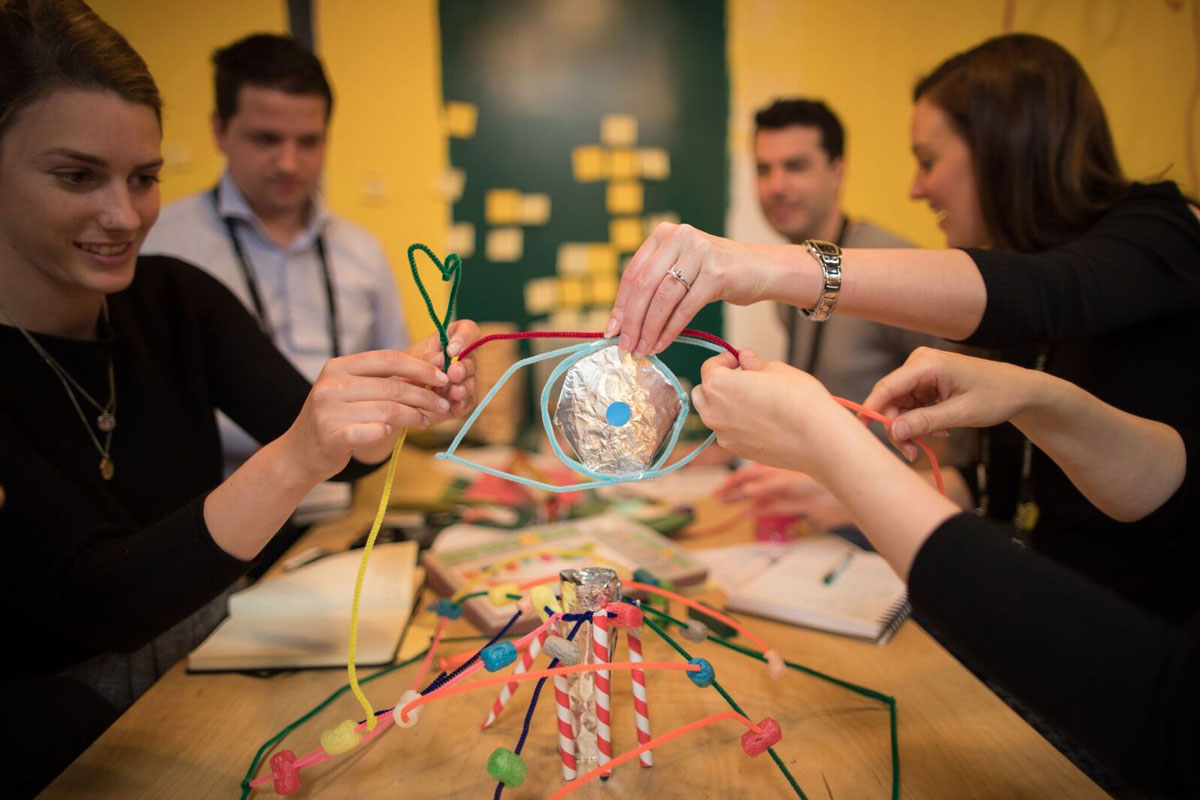 Propelling social innovation by nurturing collaboration
Knowing that more than 25% of all R&D spending in Québec* happens within the walls of Montréal universities, entrepreneurs stand to benefit more than ever by factoring research into their thought process. It is in the spirit of fostering this kind of synergy that this year's Montréal Summit on Innovation have been held. With that in mind, QI, UQAM and C2 Montréal aim to create a favourable environment where ideas can collide and solutions can emerge in order for everyone to expand their horizons, get better results and collectively tackle key questions such as:
How can social impact be accurately measured?
How can a collaborative social entrepreneurship ecosystem be created?
What inspiring innovations have been generated through collaboration?
How can entrepreneurs develop a stronger reflex to include universities for better social impact?
Guest speakers
As part of the Montreal Summit of Innovation, the following speakers have each took one of C2 Montreal's stages to share ideas and reflections on innovation and our current system.
Talk by Bertrand Badré (Blue like an Orange Sustainable Capital) - Get a seasoned investor's take on how to create an ethical financial system that can foster truly inclusive, responsible and sustainable growth.
Panel with Jean-Martin Fortier (farmer, educator and author), Colombe Saint-Pierre (Chez Saint-Pierre), John Winter Russell (Candide) and Normand Laprise (Toqué!).
A transformative journey
Mainly held in French, the Summit fell within the theme of this year's edition of C2 Montréal: Transformative Collisions. Attendees could expect a multiformat experience, including:
> Les Affaires breakfast seminar presented by Ville de Montréal: How do we build a collaborative social entrepreneurship ecosystem?
Hosted by Diane Bérard, columnist for Les Affaires, the event have introduced three inspiring collaborative projects at different stages of evolution:
1. Laboratoire d'agriculture urbaine du Palais des congrès
- Chrystine Loriaux, PALAIS DES CONGRÈS
- Eric Duchemin, UQAM
- Antoine Trottier, LIGNE VERTE
2. City Studio Montréal
- Vincent Chapdelaine, ESPACE-TEMPS
- Nadia F. Bhuiyan, CONCORDIA
3. Ville d'impact
- Laurence Bertrand, CREDO
- Fabien Durif, ESG-UQAM
> Collaborative experiences
Over the course of these two workshops, participants will be prompted to share their input on measuring social impact and implementing collaborative practices, as well as putting these ideas and processes to work.
> Group Braindates
Braindates are specifically targeted learning labs allowing guests to share and deepen their knowledge in one-on-one or group settings. Groups are formed based on preferred areas of expertise or fields that participants wish to explore.
> Featured speaker
A top mind in the field of innovation (soon to be announced) took one of C2 Montréal's main stages to share ideas and reflections.
> Conversation Market
The Conversation Market is an open forum where participants can simultaneously collaborate and discuss different aspects of a given subject. With a few guiding themes, all were welcome to share their point of view on the topic of "Multiplying our positive impact."
> Interactive circuit and cocktail presented by Maison de l'Innovation Sociale (MIS)
In a cocktail setting, MSI attendees have get to explore an interactive circuit where 10 collaborative research projects have been displayed:
1. Michel Séguin - Baromètre de l'image coopérative, UQAM
2. Jean-Marc Fontan - Parole d'exluEs, UQAM
3. Ygal Bendavid - Laboratoire internet des objets, UQAM
4. Annie Camus - La cantine pour tous, UQAM
5. Jacques de Guise - Living lab, ÉTS
6. Darine Ameyed NyX-R, ÉTS
7. Catherine Guastavino - Sounds in the city, McGill
8. Nii Antiaye Addy - FLEdGE, McGill
9. Zachary Patterson - Itinerum, Concordia
10. Jason Lewis - Skins 5, Concordia
Main photo credit: Sébastien Roy
Top page photo credit: Agnieszka S
THE MONTREAL SUMMIT ON INNOVATION IS SUPPORTED BY: